So far I was shooting lanscape photography. Not it's time for a change, I decided to focus on woman. This the start of my new journey. It's 2014.
---
Maja, 2014-12-21, Warszawa (Old Town)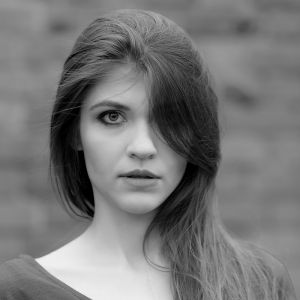 I have met Maja two weeks earlier at the Night Photo Marathon in Studio Huśtawka.
This time we went to the Warsaw Old Town, to try private session. It was quite cold, but the weather was good.
Maja did a great job. She posed in the sweater, and just to remind you we have December now. 
She seemed comfortable despite the cold.
---
Magda, Maja, Martyna, Natalia, Wiki, 2014-12-05, studio
Another Night Photo Marathon in Studio Huśtawka.
This time it was crowded. A lot of models, several locations and setups, a lot of photographers.
To get to some models you had to wait in queue. The undoubted advantage of such marathon is very diverse photographic material that you get. 
In conclusion I missed a bit of peace and quiet.
---
Finaly Magda i Marta were posing together.
The result is really great. They showed emotions and well, this is what a good photography is all about – emotions.
When a picture tells some story it becomes much more interesting.
---
Marta, 2014-10-25, Jaroszówka, workshop
Marta was very relaxed during the session.
I really love such attitude, it shows on the pics, that model is really enjoing the session, the same way as the photographer does.
---
Magda, 2014-10-25, Jaroszówka, workshop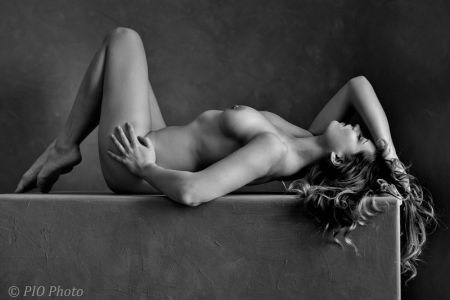 We meet again with Wacław Wantuch, on his next workshop.
This time, in his own studio in Jaroszówka. Two beautiful models are posing this time.
As before, a great atmosphere, lots of great shots, very positive emotions. The advantage of such events is an opportunity to meet new photographers.
---
We had a great time on Gran Canaria.
Plenty of sun, ocean, and a piece of real desert with dunes. A lot of free time.
Sunrise was just before 8:00, so there was no need to get up in the middle of the night to have a wonderful light. And last but not least, my own dear model who poses only for me.
I regret that we shoot only in the desert and completely neglected the interior. Landscapes are very impressive there.
---
 Ela is a pole-dance instructor.
Her body shows that she is doing a lot of exercises and training.   
---
Studio Huśtawka again, but this time with nude models.
We start with Mija.
---
Magda, Paulina, 2014-08-22, studio
I decided to try to work in the studio.
I've found an interesting event – Night Photo Marathon organized by the Studio Huśtawka.
At the beginning  I was a little stressed out, because I didn't know what to expect. But everything went smoothly. There were only two models and six or seven photographers. And the whole studio was for us for half of the night. By the end of the session only Paulina was left. Then we did our best shots.
I hope to meet her one day again.
---
Martyna, 2014-08-07, Konstancin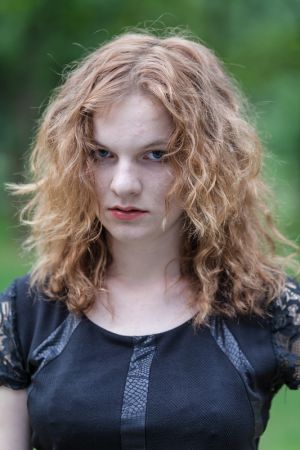 A portrait session  in Konstancin park .
The model was very young, but still more experienced than me. She selected the locations because she knew the surroundings. 
This time we didn't take many pictures, but I think we'll meet again.
---
Dominika, 2014-08-06, Warszawa (Moczydło park)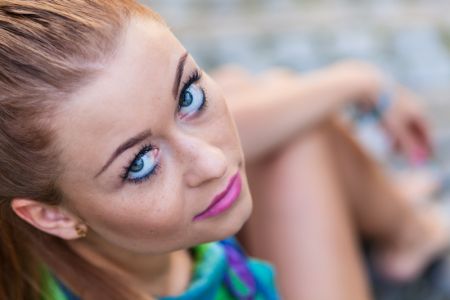 This time the model invited me to the session.
I am very proud that she chose me.
Weather favors us, it is a pleasant, slightly cloudy day, pretty scattered light. Just like someone covered the sky with a blend. We meet in a park on Moczydło, I go there straight after work.
Dominika has a beautiful styling, fabulous colors. People are staring at her, but we don't care. We go to the other side of the park, that is less crowded. There we focus on photography.
We find a nice ledge, stairs, paved stone walkway. Then a few traditional portraits. Dominika goes home for a moment, changes the styling and just before dusk we have the second part of the session near the fountains.
---
Magda, 2014-07-22, Warszawa (Old Town)
This was my first independent session.
Although it was just plain portrait in the park, for me it was something completely new.
I have chosen a place, a way of posing, just organized everything. We have hot summer, Magda is beautifully tanned and looks relaxed.
And it shows. Photography is a wonderful hobby.
---
Marta, M, 2014-03-29, Zagórzany, workshop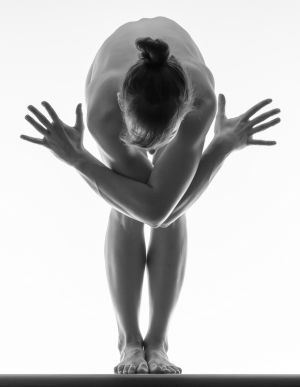 That's how I started my adventure with women photography.  
I went to the workshop to Wacław Wantuch, who is a master of that topic. He turned out to be a fantastic man, I'm very impressed by him. Very friendly and helpful. In his company I felt like we had known each other for a long time.
I thought that during this workshop I will learn how to pose a model, how to setup lighting, etc. But no. Wacław gave me much more valuable knowledge – how to deal with a model during the session.
Most of us can be (and often are) a gentleman in real life situations. But nude session is not the ordinary situation . First of all, it's not even. And that's why you must be really very subtle, understanding and delicate to the model.
The final session results show, that it's worth being like that.
That was was my first lesson.
---