2016 – I'm two years already doing my woman photography works.
---
This the second meeting with Sylwia, this time in Orla Studio.
It wasn't easy to meet, because Sylwia is extremely active i unpredictable, but we managed it. We had fur, flowers an Sylwia. All went well.
---
Again Orla Studio.
This time I'm shooting Kornelia with her friend. We are shooting both singles and as a couple.
---
We meet for the first time after a long break.
Wiki … well, pictures tell more than words. I like this model very much and I hope, that she will recover soon.
---
This is a twin session with Kornelia in Orla Studio. For Marina this is a new experience, but she performs great before my lens. I hope to meet her again some day.
---
We meet again in Orla Studio. This time Kornelia brings a friend with her, so I have two models to shoot. But first Kornelia.
---
The first session with the intriguing Sylvia.
We have already had several attempts to meet, but it always happened that while Sylwia was in Warsaw I was leaving somewhere. Well, but finally we managed to meet. We were shooting in the Studio Chmury. Very good location in the center of Warsaw, near the undergroung station, good equipment, lots of space.
Sylwia is a very experienced model, so everything went very smoothly. We made good shots right at the first meeting. But I think that Sylwia fits better to outdoor, natural light and surroundings. So I'm looking forward to spring and summer.
I hope that then we will take completely different pictures.
---
It was quite informal meeting.
There were some memories and talking about plans for the future. Then Cornelia said she wants to pose. So we started preparations for the session. She corrected her makeup, while I checked the photo equipment.
Then we tried some shooting, and this is what came out.
---
Patrycja, 2016_11_02, studio
This is my first session with Patrycja.
We meet … in a theater, it's probably a good start, after all, during a session you have to play, you need to show feelings, have this special look. Patrycja can do it. We have a good cooperation. At the end of the session we do not need to say anything,  gestures and glances are enough.
---
Another spontaneous studio session.
I think I'm coming back to the photo business.
Friendly models, are a great treasure, because they can create a session out of nothing. Especially when the photographer just needs it most of all.
---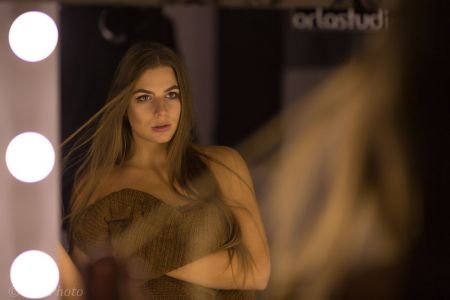 Kornelia, 2016-10-12, studio
Spontaneous studio session.
First shooting after a long break. It is not easy concentrate on the shooting, to see all the details, that must be seen. I have to learn it again. I'm sure I will. Thank you Kornelia. You are very helpful. You are irreplaceable.
What would I do without you?
---
Marysia, 2016-09-03, Warszawa, Łazienki park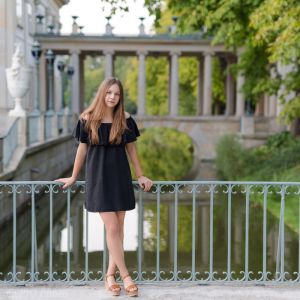 Short Session in Łazienki park.
Still warm, still summer, but there are already some colors od the fall. Mary did a great job, relaxed, smiling. Wer visted perhaps all the interesting places in this great park. There was even a man  dressed in a historical costume. Summarizing – it was beautiful.
---
During a week's holiday with our friends in Munich one day after the mountain trip we did a spontaneous shooting with their daughter, Caroline.
At the beginning a little stressed, then Caroline relaxed and performed like an experienced model. As usual the best pistures are created at the end of the session.
So it was this time. On a bench in the garden, just after sunset, Caroline relaxed, beautiful light of the golden hour. Perfect conditions for the subtle portraits.
Thank you Caroline for this wondreful time and for the pictures.
---
KaBoom, 2016-08-14, Mazury
The three day trip to Mazury, we camped near a beautiful lake.
Crystal clear water. Lots of wild coastline. Intimate bays with trees that have either already fallen into the water, or are hanging over and probably will soon fall. An ideal place for a session with a beautiful model.
The only inconvenience we experienced, was a little chilly weather. It was possible to dive into the water, but not for long. I was also feeling that, because most of the time I was standing in the water, often submerged deeper than the model, even to the neck.
This lake has a very steep bottom, two steps ahead and you have to swim.
Kaboom posed with great commitment and devotion. 
---
KaBoom, 2016-08-12, studio
Before going to Mazury we did a test milk bath photoshoot. It turned out pretty cool I think. Now I know that the next milky session will be with flowers.
---
Ola B, 2016-08-07, Warszawa (gardens of the university library), evening session
One more session today, the evening in the University Library Gardens.
I came a little earlier to explore the area, as a result after 30 minutes I knew which places were worth stopping. Flower tunnels created a magical aura due to the light coming through them.
I met with Ola an hour before sunset. The time of the best light. We din't waste a minute.
---
Tonbo, 2016-08-07, Zofiówka, morning session
We meet for the first time.
It was watchingTonbo work for a long time and I wanted to meet her on a shoot. And so it's Sunday, 7 am (!), we're driving to Otwock and we will work in the ruins of a hospital in Zofiówka. It's great. Then it was just getting better and better. Tonbo is very experienced model, we understood each other without words. It was not easy to get up so early, especially on Sunday, but it paid off – we were alone, no one disturbed us. In conclusion – very beautiful, but also quite busy Sunday morning.
I hope that I'll  have the opportunity to work with this fascinating and beautiful model some day again.
And to be clear, Tonbo a terrible talker. She is an ideal passenger on a long journey.
Hope to meet you again my Lady.
---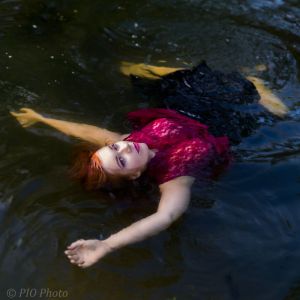 Minerwa, 2016-08-04, Warszawa, on the Vistula
This time we went to the Vistula river.
It turns out that the banks of the Vistula hide incredible places. I was not aware that there is a beautiful lake with crystal water there. On the pictures it came out black because of the specific lighting. I'm sure I will visit this place again, it's worth it. Thank you Minerwa for showing me this place, and for a great posing.
---
Kornelia was in Warsaw, therefore we had an opportunity to meet for a shoot.
We used daylight, soft plush sofa and armchairs.
---
We decided to try the street-nudes.
I came for Blaka as it was still dark. We reached the location a little before sunrise. At the beginning we went through the area of the session, because we wanted to see where the city monitoring is installed.
After that we waited for the sunrise and started to soot. There were some cyclists, some cars, but I can say that we where rather not disturbed.
---
Gosia, Joanna, Aneta, 2016-07-16, Mazury
Since the sisters met, they should have  some family pictures.
---
Aneta, 2016-07-16, Mazury
That was Aneta, who set up our meeting and this session. Thank you for the great weekend and this lovely photo experience.
---
This is the middle sister, she was very much engaged in posing.
---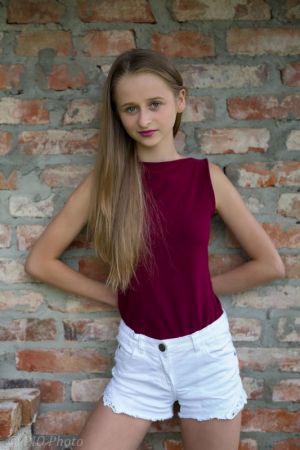 Gosia, 2016-07-16, Mazury
Next sister, Gosia. She posed very willingly. I was fascinated with her eyes most of all.
---
Again Mazury, but well, this is summer.
I started the day from my duties – business pictures of the location. That's why we came here. In the afternoon I've got a bonus – four beautiful sisters were standing in front of my lens. They were similar, like most sisters, but photographically completely different . Probably due to differences in their personalities.
We start with the youngest, Julka. This was probably her first session, but she posed like a pro. It would be great to meet her again on a session in a few years and see how she has changed.
---
Malwina, 2016-07-13, studio
This time we had a very brief boudoir session . We worked in the afternoon, so despite the nice weather and full summer, the artificial light support was necessary.
---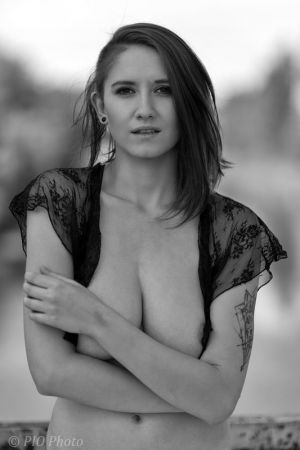 Precja, 2016-07-10, bridge over the Royal Canal, Zofiówka (hospital ruins)
Precja came to Warsaw for a few days and fortunately found some time for me, in fact almost the whole day.
We started from the already proven bridge over the Royal Canal. The sun, that was shining quite strongly that day, disturbed us a little, but Precja was most of all hiding in the shadow of the massive riveted steel pillars supporting structure of this old bridge. Then we went to Zofiówka.
I have another busy day behind me. As usual, final results are the best reward for the hard work.
---
Minerwa, 2016-07-09, Zofiówka (hospital ruins)
After the success of the first session, we decided to meet again.
This time we worked during the weekend, so we had much more time. We visited the charming ruins in Zofiówka and the ruins of a stone house in a nearby forest. At the end of the day, for a relaxation, we had a session in a milk filled bathtub.
Thank you Minerwa for all the trust and effort, pictures show that it was worth doing. Therefore I already think about meeting with you again.
---
Mirka, Kornelia, Olivia, Klaudia, 2016-07-02, Lawendowy Winiec
I managed to collect all the ladies together in one bed.
Such concentration of beauty and femininity is always  impressive, so as the summer outside. Live is beautiful these days. It is a pity that the day is so short, I want it to last forever. 
---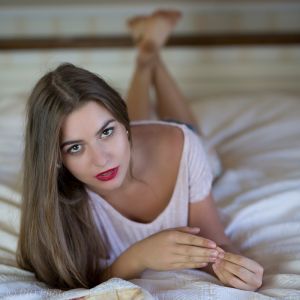 Kornelia, 2016-07-02, Lawendowy Winiec
Kornelia showed today in many stylings. It is hard to count them. Each time she looked different, yet the boudoir session was the best. This is Kornelia.
---
Mirka, 2016-07-02, Lawendowy Winiec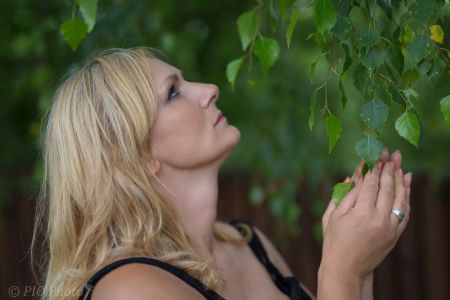 Mrs. lavender. Lady of the Lake. Lady of Winiec.
---
Klaudia, 2016-07-02, Lawendowy Winiec
Very young person with a great need to pose.
I must admit that she's doing well. I hope that we will meet again and that we will do even better shots.
---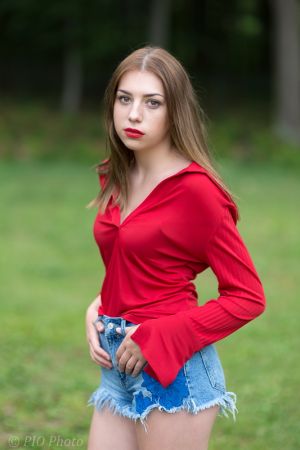 Olivia, 2016-07-02, Lawendowy Winiec
It was a very intense weekend filled with photography.
Beautiful place in Mazury. Four ladies were posing. We were shooting in the meadow, among the lavender, in the water with sunlight and during rainstorm. At the end, when it was already dark, we were working in a beautiful bedroom with artificial light. Kornelia was the manager of the entire project and, of course, she was the leading model. I think I started calling her my muse from that particular day.
Here Olivia.
It's right after the rain, beautiful light just after sunset, golden hour. Olivia dressed very colorfully.
---
Ewa, 2016-06-29, Warszawa (Old Town)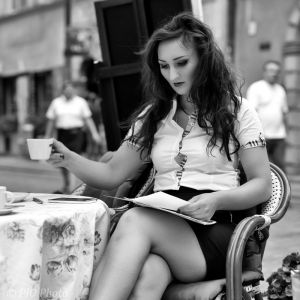 Eva really wanted to have a business session.
We met in the Old Town. We visited typical places where I usually take photos, plus a few additional shots in a street tavern with a cup of coffee. Very interesting session with a completely new model.
---
Agnieszka, 2016-06-23, clay pits, Zielonka
A reconnaissance session.
Place was proposed by Agnieszka, very interesting and close to Warsaw. I feel that this place has great potential, I'm sure I will have come back here. Especially interesting was posing on the pier. Entrance to that was already a challenge. Then I wondered if the pier will not collapse into the water under our weight, looked very gentle and crispy.
But nothing like that happened.
---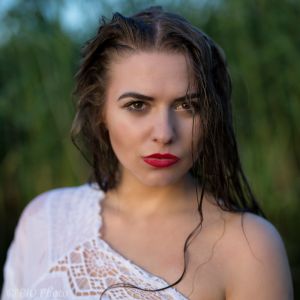 Kornelia, 2016-06-19, Rynia
This time we had a plan to do a session in the water in the Ophelia style, but in the location I have chosen for that it was impossible. So we did a regular water session. I also entered the water, sometimes even deeper than the model to have the sun from the right side. We were both very pleased with the results, Kornelia is definitely a water creature.
The drained a lot of heat from us, mainly from me. But such pictures are worth freezing.
---
Minerwa, 2016-06-16, bridge over the Royal Canal
The first meeting with Minerva.
And actually the first, that took place. We had an appointment a week earlier, but at my request have postponed it for today. I have to admit, it was worth waiting. Now are the longest days of the year so you can safely shoot "after work".
That's what we did. We went to the abandoned railway bridge on the Canal Royal and we arrived just at sunset. It happens sometimes. Beautiful light of the golden hour, model perfectly prepared for the session, interesting and unusual surroundings. Everyone would want to be in such a place, time and surroundings with ready-to-action camera. I just had the honor. And Minerva also pleased, I hope.
---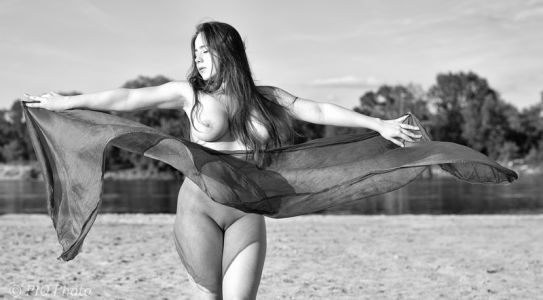 Priscilla, 2016-06-12, beach on the Vistula
Priscilla was visiting Warsaw for a few days and we managed to meet.
Another session on the beach. Very hot. A lot of sun and light. In the course of travel to the place we are talking, and here comes the first surprise, it turns out that Priscilla comes from the Czech Republic. I didn't hear it in her perfect Polish pronunciation. We start shooting, first white dress, then … other styling, probably best with a green scarf beautifully contracting in the wind.
We are talking all the time. And another surprise – my interlocutor has a high technical knowledge about photography. It turns out that it is also working on the other side of the lens and she poses to learn about posing, and then to shoot better. It's really fascinating. Such session remains in the memory for a long time.
---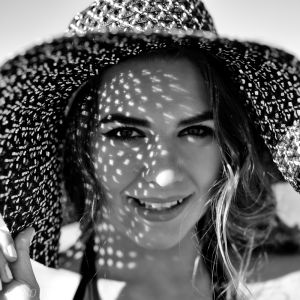 Kornelia, 2016-06-05, beach on the Vistula
The weather is great, so we have to shoot. This time we went on an empty beach on the Vistula. Kornelia loves beaches, if there is water, sand, and she can be in a swimsuit, she feels and acts natural.
---
Marysia, 2016-05-28, Mazury
It was a short trip to Mazury and an early session on the pier at sunrise.
---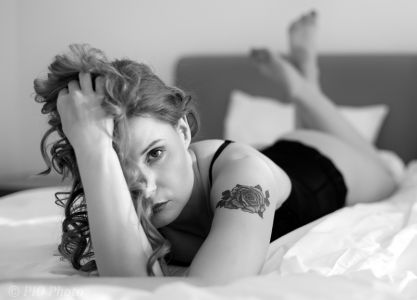 Magda, 2016-05-12, Warszawa (apartment)
We met at the studio entrance and we had an immediate surprise – nobody opens the door for us. And no one answers the phone. Well, I will not visit this studio anymore.
Fortunately, Magda had the rented apartment and we went there for shooting.
---
Our short stay in Tuscany became an opportunity for a photo session. We visited Piza, Lucca and Firenze. We stayed in Montemagno, where this delicate morning garden pictures were created.
---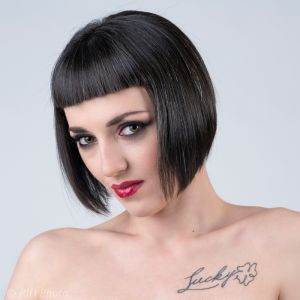 Kasia, 2016-04-29, studio
It was not easy to arrange this session, Kasia specially came to Warsaw for the shoot and had to overcome some obstacles.
Apparently, she was close to cancell the meeting, but finally we managed to meet. And it was worth it. Kasia was perfectly prepared for the session, she had several complete and elaborate stylings. And her daring posing. I would love to shoot her once again some day.
---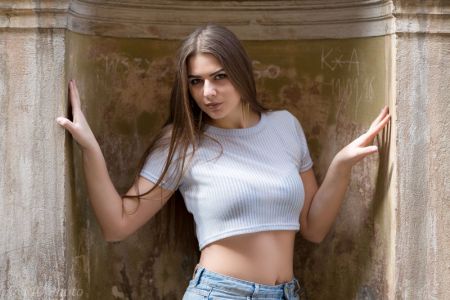 Kornelia, 2016-04-14, Warszawa (Old Town)
This is my second meeting with Kornelia. This time it was a little warmer, so we decided to shoot outside, and we chose the Old Town and the nearby Citadel. Kornelia again radiated a mysterious energy hence the shots in these common and crowded places look very interesting. In many cases it is even difficult to guess that this is the Old Town, maybe because of Kornelia charm.
---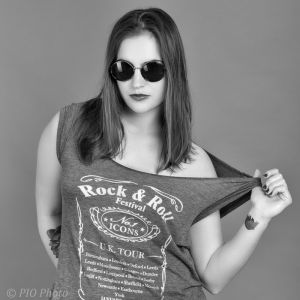 Kinga, 2016-04-04, studio
We meet from time to time with Kinga to renew her portfolio, because she needs that for her activities. This time the session styling was business, sports and … I think rock. For me the last was the best.
---
Malwina, 2016-03-20, Warszawa
It was a short session in Warsaw and as a result we've got interesting portrait.
---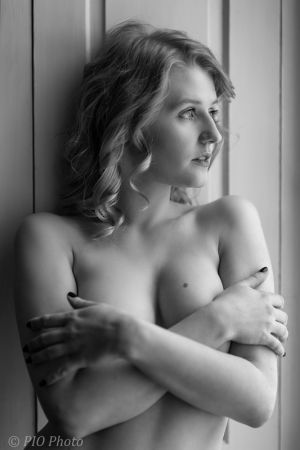 Sara, 2016-02-27, Rzepiszew, plener
I was sooting Sara before, during the the previous photo meeting with Janek. During this shoot we had more time. The room was quite dark, so we worked on the window. The light coming through the window lighted Sara in a beatiful way.
---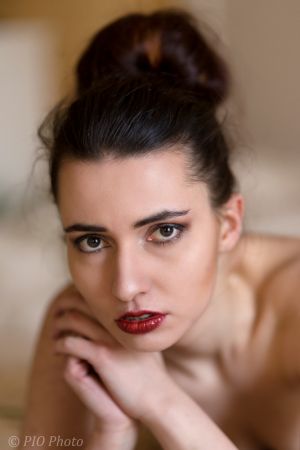 Lila, 2016-02-27, Rzepiszew, plener
We've met with Lila before, so I know what she can do. Today she's also shining with her beauty, in addition to great nudes we shoot also some nice portraits.
---
Bronx, 2016-02-27, Rzepiszew, plener
We worked at the end of the day, so it was very dark. I would not be able to shoot without a tripod, but I had one at hand. Good for me, because as a result I've got this subtle lighting.
---
Agata, 2016-02-27, Rzepiszew, plener
Another photo meeting with Janek, I came only for one day.
There were four beautiful models, I was shooting Agata for the first time. Nice rooms, although the weather was not very pleasant – it was very dark.
Photography in old manion can be very inspiring.
---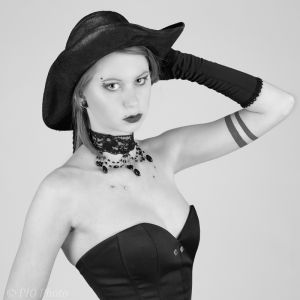 KaBoom, 2016-02-19, studio
We started the shoot with a beatiful dress made especially for Kaboom. Furthermore we shoot other styling, more open and less formal.
---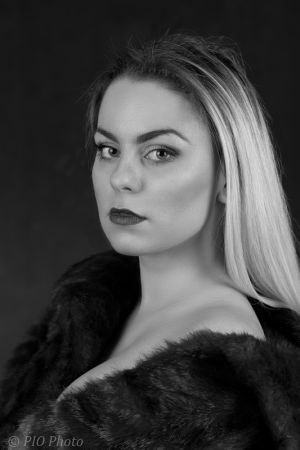 Wirginia, 2016-02-16, studio
A test session, Virginia posed mostly alone, but finally we also made a few shots with her friend.
---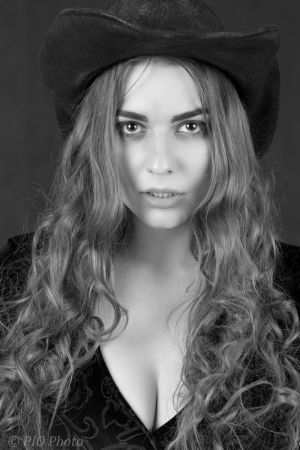 Kornelia, 2016-02-12, studio
It was my first photography session with Kornelia.
I did not expect such amount of positive energy, maybe it will be a start of some longer cooperation? We had perfect communication during the session, results are the best proof of that.
---
The first session after a nearly two-month break.
We already had several sessions with Joanna, so we know each other. Everything went smoothly, as usual. I have brought a fur and it turned out to be an interesting gadget.
Joanna looked great in it and it reminded us about the winter and why we are shooting in studio.
Photography with her is a pleasure.