Portrait photography, the hardest genre.
---
Portrait photography is a complicated piece of work. It may sound strange, but compared to nudity it requires rather much more communication between the model and the photographer. First of all good portrait should tell a story. It's not enough to show a pretty face. We need something more. 
I've heard once about a french photographer, who was shooting french scientists for an album about science. It took him almost two years to create a relationship with them. As a result they opened and showed their true emotions. So the effort payed off.
We should always look for a relationship while shooting portraits. I try to remember about it on every session I have. When the model is not in a hurry to start posing I never push her. I know, that she she needs this time to get closer to me, to know what I think, how I see her. This is the part of the game. I would be stupid to break it.
---
Ania Z, Klementyna, Black Rose
---
Marzka, Ania Z, Marina B, Kasia S, Weronika W, Ola B
---
Marzka, Ania Z
---
Marzka, Ania, Magda G, Magda C, Agnieszka G, Lisa N
---
Marzka, Monika Tomczak, Martyna Ogiegło, Martyna Kajka, Karolina Osińska, Kam Czi, Gosia Lech, Anna Leszczyńska, Anna Jankowska, Aneta Żytkowska, Agnieszka Rostek, Minerwa, Mariola, Malgosia T, Renia, Natalia S, Nika, Milena, Iza, Doris, Michalina, Monica F, Paulina S, Anita B, Malwina S, Kornelia, Ania Z, Magda Z
---

Ania Z, Marzka, Sonia K, Ania S, Minerwa, Lila, Kaja, Angelise, Ola, Marharyta, Patrycja, Martyna, Mariola, Justyna, Agnieszka, Paulina Ch, Daria, Karolina K, Kasia T, Sonia W, Sylwia M, Victoria C, Ika K, Angelika P, Gosia B, Karolina K, Kasia, Kinga Sz, Magda S, Melania B, Natalia Z, Patrycja P, Paula K, Paulina BZ, Weronika Z, Kornelia W, Olivia D, Sylwia G, Marcelina
---
Natalia M, Patrycja K, Agnieszka G, Kamila M, Karina W, Katarzyna Ch, Marta W, Sylwia J, Victoria W, Wiktoria B, Joanna, Amanda, Karolina, Renia, Monika P, Aga Gu, Anna D, Joanna Wo, Juliana F, Justyna L, Karla S, Mariola P, Marta T, Wiktoria G, Kaciaryna, Klaudia K, Agnieszka G, Anna, Blanka, Kornelia, Minerwa, Marysia
---
Wiki, Marina, Sylwia, Patrycja, Caroline, Mariola, Ola, Aneta, Gosia, Joanna, Mirka, Oliwia, Klaudia, Ewa, Agnieszka, Minerwa, Priscilla, Marysia, Magda, Kasia, Kinga, Sara, Lila, Agata, Wirginia, Kornelia, Joanna
---
Kinga, Ewelina, Wiki, Sara, Justyna, Bronx, Patti, Magda Z, Monika, Martyna, Joanna, Sonia, Monika, Thinloth, Bronx, Marysia, Christina, Kaja, Ewa, Blanka, Wiki, Maja
---
Maja, Natalia, Martyna, Maja, Magda, Paulina, Magda, Martyna, Dominika, Magda
---
If you like my work, please visit my Facebook FanPage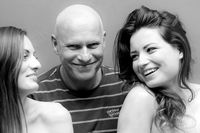 or see some of my shots on MaxModels