Nude shots with many models and different locations.
Nudes is very wide category. On one end is the sensual, where the photographer tries to show the beauty of the subject in the very subtle way, almost not touching the sexuality, if it is at all possible. Finally, on the other end, there is full nudity. Between these two there is a universe of possibilities, that I love so much to explore.
---
Klementyna, Black Rose
---
Marzka, Kasia S, Ola B
---
Marzka
---
Marzka, Magda C
---
Natalia S, Marzka, Mariola, Malgosia T, Nika, Iza, Doris, Milena, Patti, Martyna W, Magda Z
---
Ania Z, Marzka, Magda K, Ania S, Lila, Angelise, Ola, Marharyta, Patti, Martyna, Mariola, Justyna
---
Joanna, Monika P, Kaboom, Kaciaryna, Klaudia K, Agnieszka G, Agnieszka P, Kamila Sz, Patrycja I, Anna, Blanka, Minerwa
---
Sylwia, Patrycja, Minerwa, Tonbo, Precja, Kornelia, Priscilla, Kasia, Sara, Lila, Bronx, Agata, KaBoom, Joanna
---
Ilona, Marta, Sara, Enigma, Magda, Lila, Martyna, Joanna, Monika, Thinloth, Bronx, Blanka
---
Marta, Magda, Marzka, Ela, Mia, Marta, M
---
I'm working with different models, also try many interesting locations. As a result I get a spectrum of varied pictures. This is probably one of the keys to success. Therefore I try to take part in photo events, where you can met new people.
If you like my work, please visit my Facebook FanPage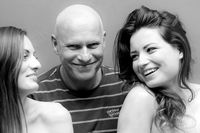 or see some of my shots on MaxModels